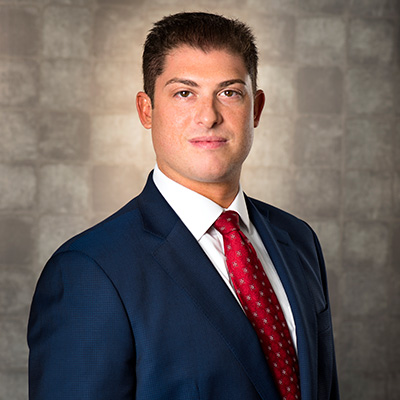 Criminal Defense Attorney
Licensure:
Pennsylvania & New Jersey
SuperLawyers Rating: Top Rated Criminal Defense Attorney in Philadelphia, PA
Experience
Mr. Sedacca has been practicing law since 2010 and over the years has worked on both sides of the courtroom. Prior to joining The Law Offices of Marc Neff, he began his career with the Philadelphia District Attorney's Office upon graduation from Rutgers University School of Law. As an Assistant District Attorney, he handled thousands of cases in every aspect of the criminal justice process.
In 2013, Mr. Sedacca chose to cross the aisle, bringing with him a complete understanding of the complex workings in the criminal justice system along with a reputation of being a tough, but fair, prosecutor. Having numerous family members as teachers, Mr. Sedacca has a deep understanding and passion when representing clients in the teaching profession. He has represented clients from variety of backgrounds and he treats each case with the same level of preparation and diligence. The firm, now known as Neff & Sedacca, P.C., is proud to have him as its newest partner.
Organizations & Memberships
Mr. Sedacca is an active member of the legal community. He is admitted to practice law in both Pennsylvania and New Jersey.
Education
Mr. Sedecca received his Juris Doctor degree from Rutgers University School of Law (2010).
Awards